What does landscape design and architecture mean and what is it important
Landscape design and architecture is a profession that is unknown or misunderstood as gardening by many. A lot of us spend most of our time inside. A place to relax, entertain and socialize, your outdoor landscape is one of the most important aspects of your home. Landscape design today integrates a wide variety of elements to achieve functional and beautiful spaces for outdoor living. Its value to society is greater than many can imagine and should be celebrated by the population of every town, city, and country.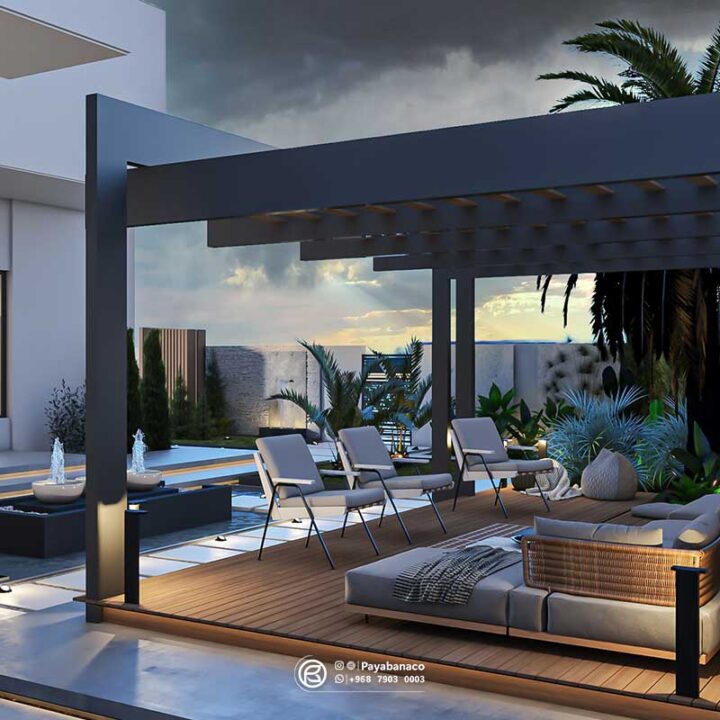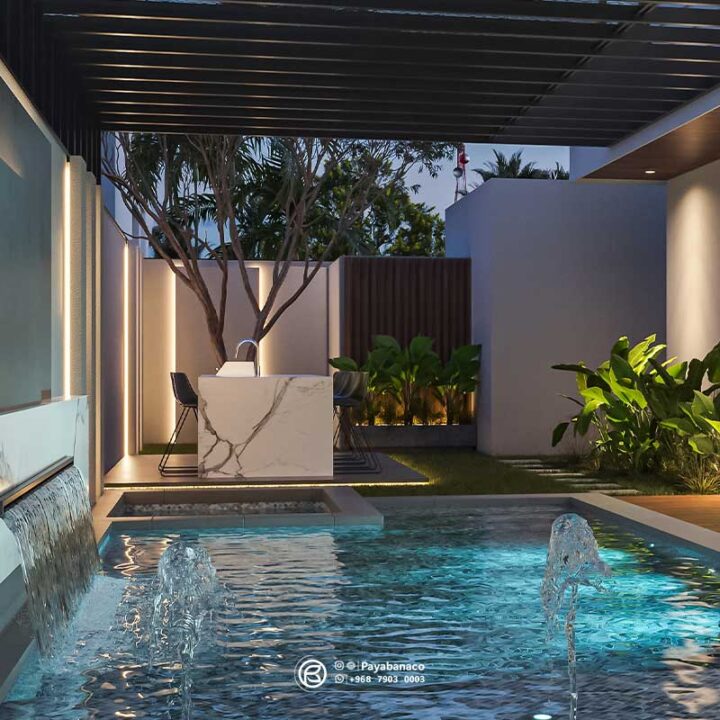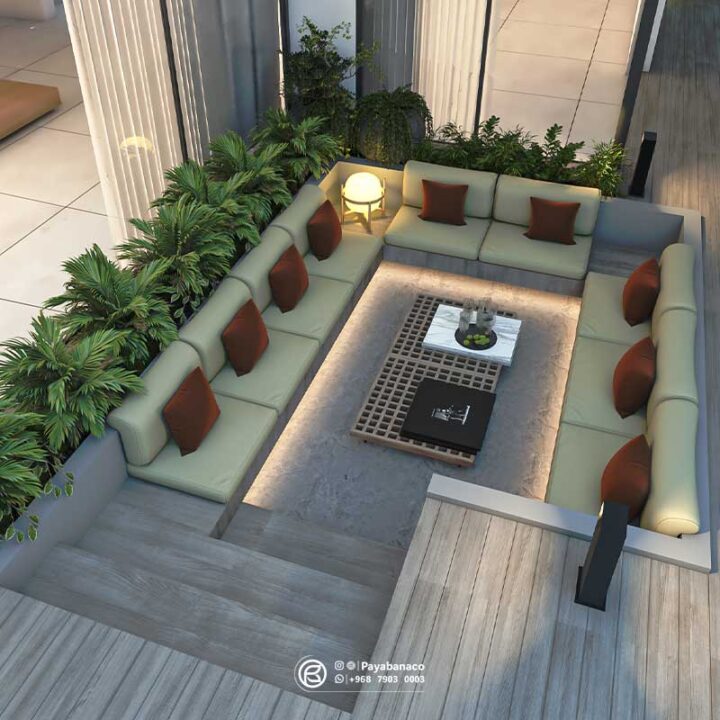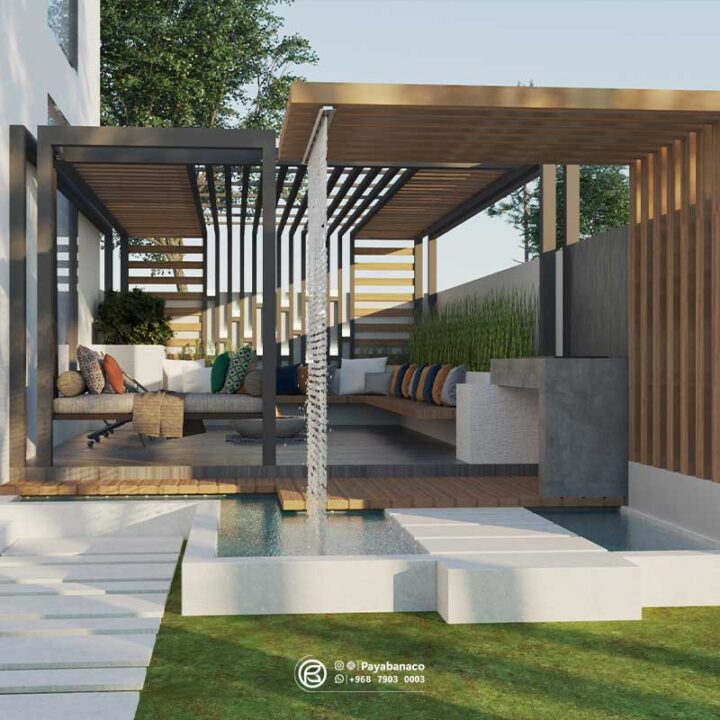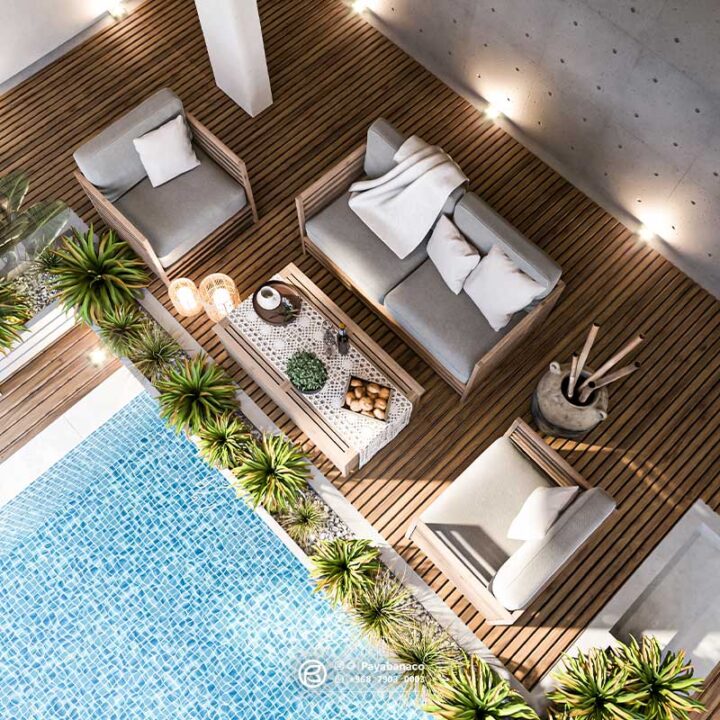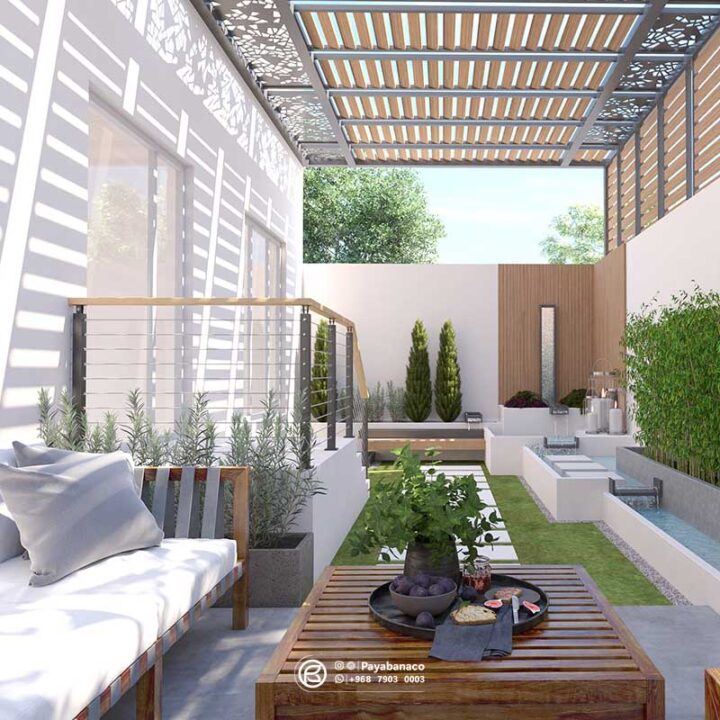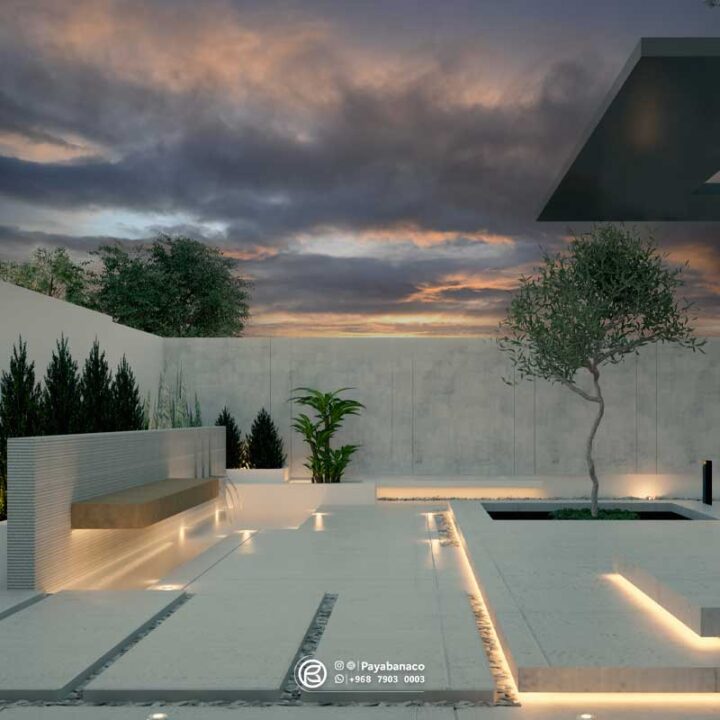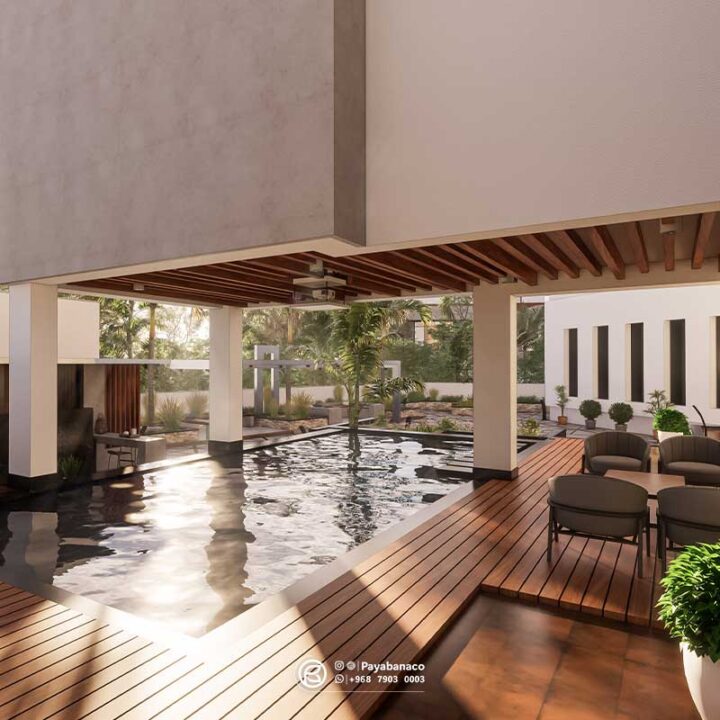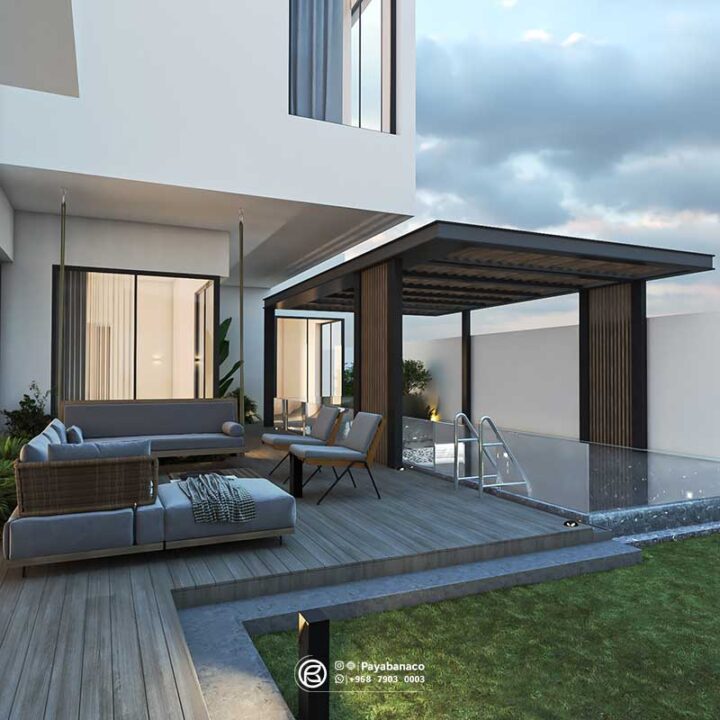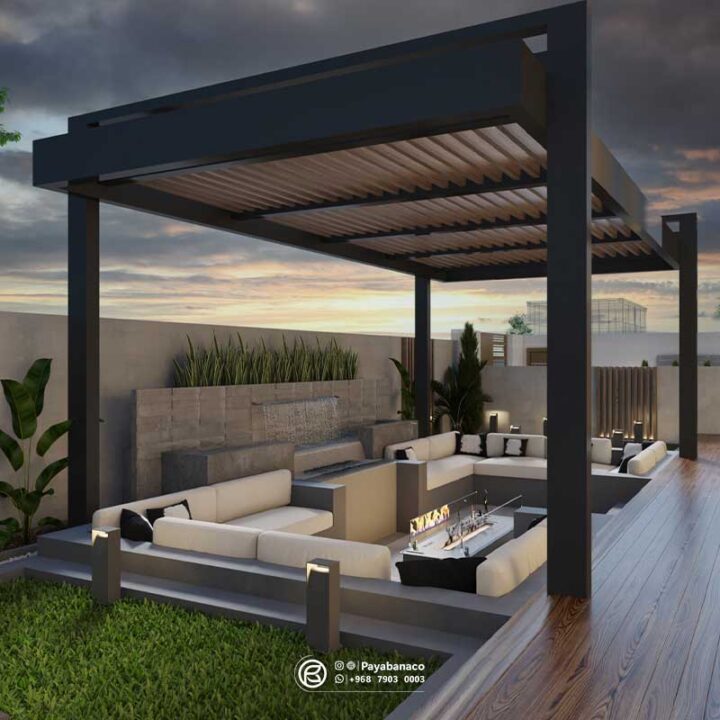 Landscape design can be defined as the art of designing outdoor and indoor environments or varying sizes including aspects of environment, art, engineering, architecture, and sociology. It is often divided into two major components: hardscape (the nonliving elements, such as pavers) and softscape (the living elements, such as flowers).
Garden and landscape design deals with the treatment of land areas not covered by buildings, when those areas are considered important to visual experience, with or without utilitarian function. Typically, these land areas are of four types:
Those closely related to single buildings, such as front yards, side yards, and backyards, or more-extensive grounds.
Those around and between groups of buildings such as campuses, civic and cultural centers, commercial and industrial complexes.
Those bordering and paralleling transportation and utility corridors such as parkways, freeways, waterways, power easements.
Park-recreation open-space areas and systems.
These areas may be of any size, from small urban courtyards and suburban gardens to many thousands of acres of regional, state, or national parks. Although usually conceived as vegetated green spaces on natural ground, they can include also playgrounds, urban plazas, covered malls, roof gardens, and decks, which may be almost entirely formed by construction and paving.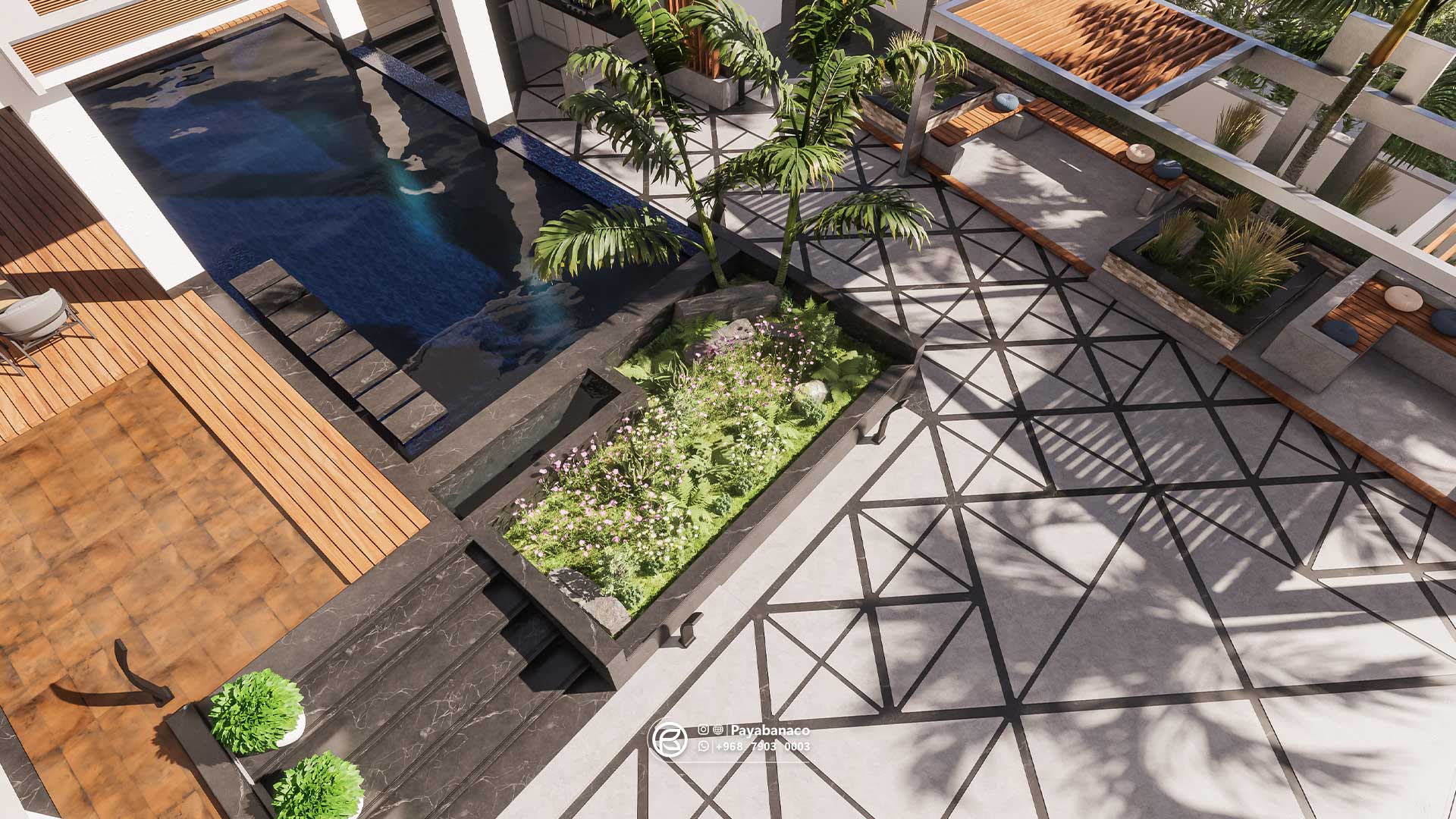 Landscape design basic elements
The basic elements of landscape design are:
Color, as defined by color theory
Form
Line
Scale
texture
These five elements must be considered in designing both the hardscape and softscape of your property, the latter consisting mainly of gardens, lawns, shrubs and trees.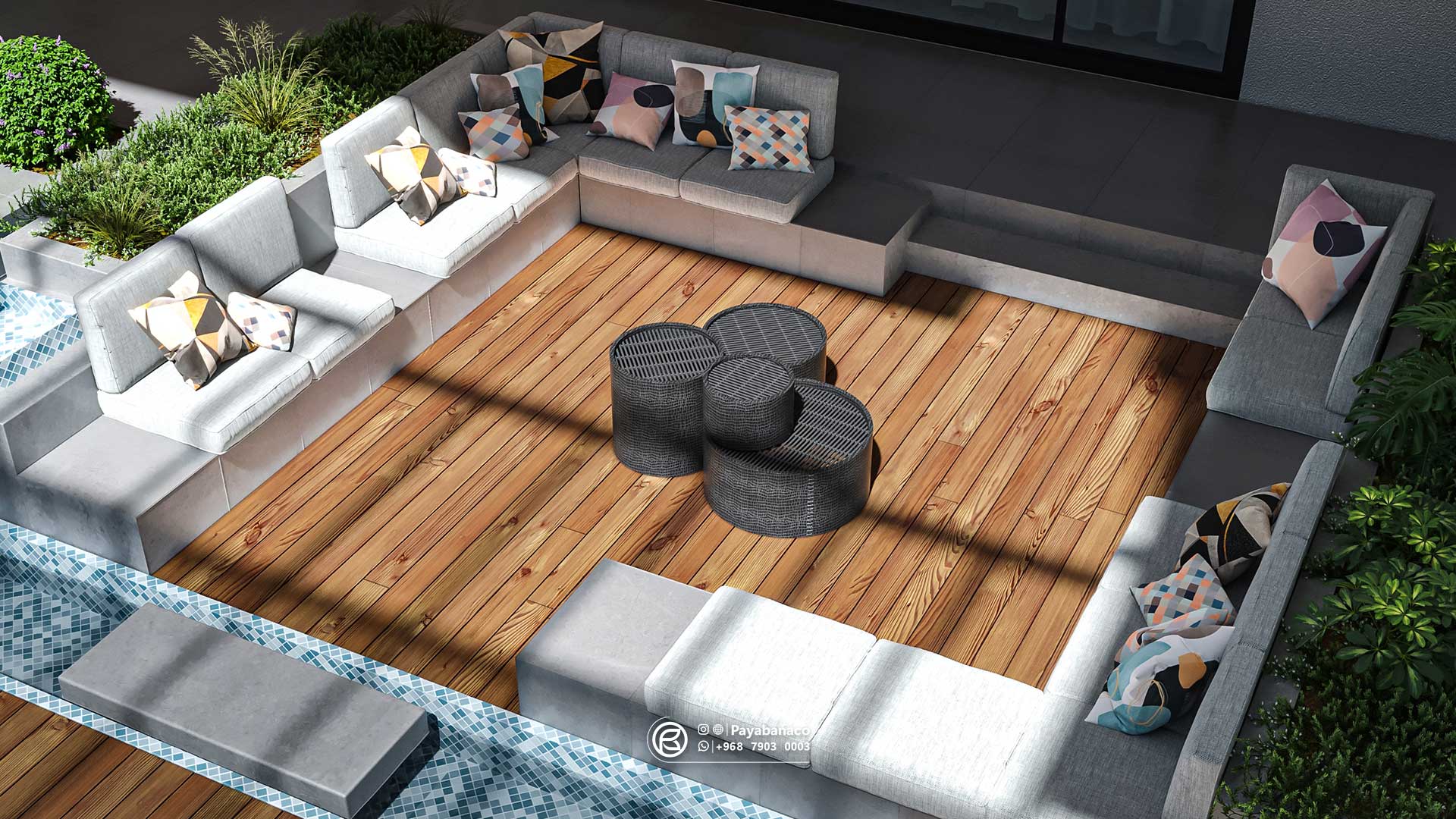 Landscape design can be an excellent investment
A well-executed landscape design increases not only the enjoyment of a place, but the actual area of valuable usable space. With comprehensive planning and professional installation, outdoor living areas can be an excellent investment. Studies have shown that thoughtfully developed outdoor spaces can increase the value of a home up to twenty percent.
Garden and landscape design, therefore, works with a wide range of natural and processed materials capable of holding up well in the specific local climatic conditions of the site. These materials include earth, rock, water, and plants, either existing on the site or brought in; and construction materials such as concrete, stone, brick, wood, tile, metal, and glass.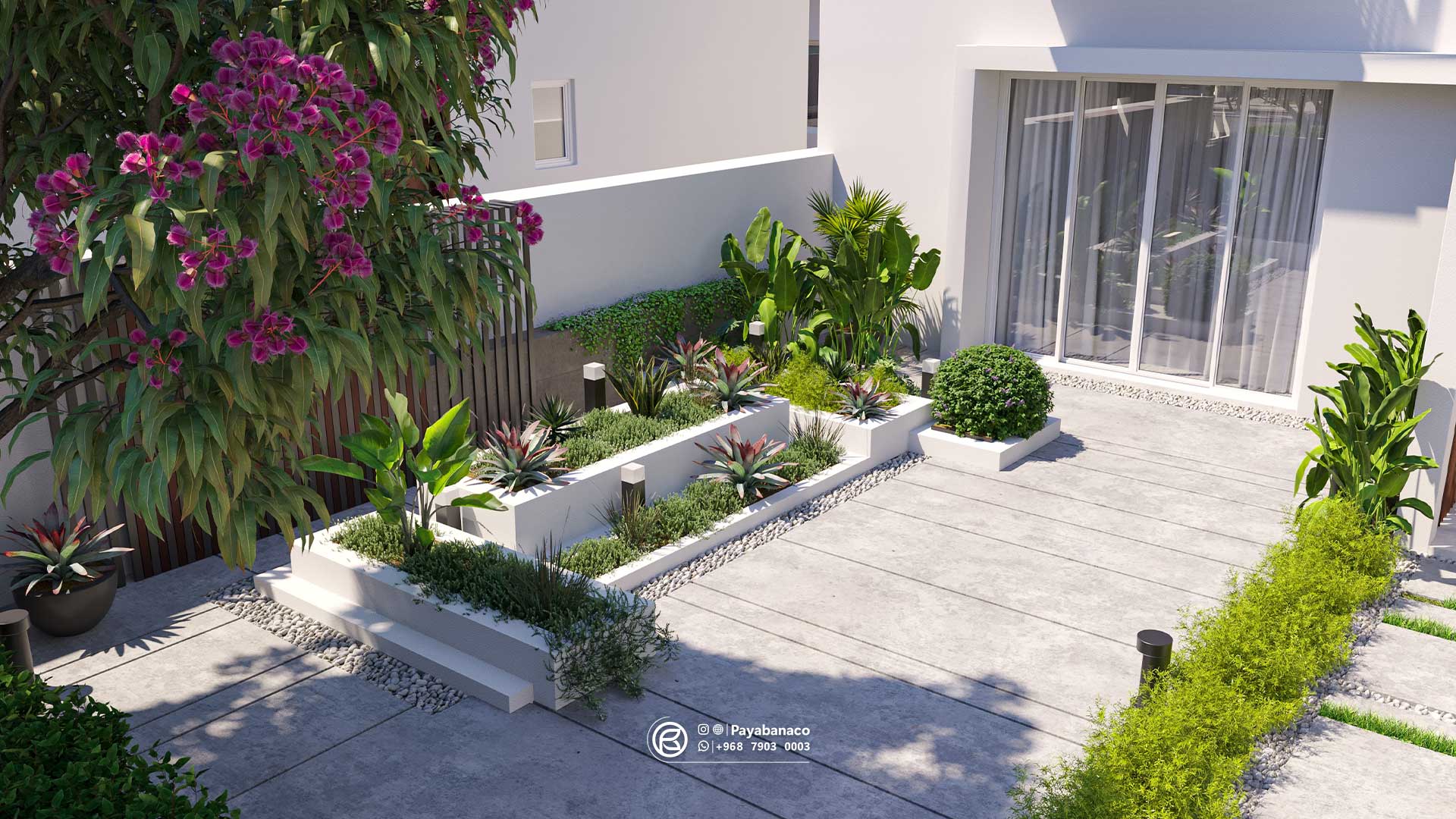 Landscape design is more than just making a yard beautiful. 
While adding a few potted plants significantly help improve the look of your yard, the true value of landscape design lies beyond aesthetic improvements such as:
Prevent erosion on your property
Erosion is a risk in every yard. As wind and rain move across your property, the soil can shift away from the plants and garden beds. In steep areas, rocks can become dislodged, posing a risk to your family's safety. A good landscape design plan will work to prevent erosion, especially in steep areas, with the use of retaining walls. These retaining walls can be both attractive and functional, keeping the soil where it belongs, while also providing a nice framework for plants and sculptures.
Break up large spaces into private areas and inviting nooks
When you have a large property, it can be difficult to create private areas where your neighbors cannot see in. Landscape design makes it possible to break up even a large yard into secluded, yet inviting, areas. The right design can create an outdoor living room framed by trees or shrubs to block out the noise of the neighborhood and foster a feeling of being out in nature. The design will take into consideration how you plan to use the space and create the perfect environment and backdrop for your needs. The options are only limited by your imagination.
Prevent flooding in your yard
Without a solid landscaping plan, your yard may turn into a mud pit when the rains come in the spring and fall. If your yard floods, it can damage the plants and existing landscape design in your yard while also making the space unusable. The right design will direct stormwater and runoff to a designated drainage area while also diverting the water away from your plants. Should your existing design be damaged by a storm, architectural landscape design can help restore its appearance and make any necessary modifications to prevent flooding in the future.
Landscape design allows you to embrace nature in a manicured and predictable way, but the plants themselves have other benefits. Adding rich amounts of foliage may improve the air quality around your home. Plants absorb harmful pollutants and chemicals, purifying the air without the use of electricity or machinery. Landscape designs can be as feature-rich as you wish, but the more plants you have, the more pollutants they'll absorb.
Propagate local ecosystems
Landscape designs don't have to be high-maintenance. In fact, many plans utilize local plants and grasses to create a beautiful environment that will thrive from season to season. When a design uses plants that are native to the area, the landscaping will be better equipped to handle the average seasonal changes without extra care and attention from you or the landscaping crew. Soil, average rainfall, and changes in temperatures can all pose a challenge to non-native plants.
Treat your space as an eco-system
Your yard is more than just a place to retreat at the end of a long and hectic day; it's an eco-system in and of itself. The changing slope of the land, shaded areas, and sunny spots all have different needs that must be evaluated before they can be accommodated. A proper landscape design will take these factors into consideration and treat your yard as an eco-system, placing the right plants in the right spot. The result is a design that plans for drainage, erosion, and sustainable plant-life.
Reduces impact on environment
When you're planting a flowerbed yourself, you may add flowers and plants that are not well-suited to the conditions in your local area. To counteract the effects of weather conditions, soil type, and humidity, you may need to add fertilizer to the soil. Most commercially available fertilizers are made of chemicals that damage the environment, although they help your tropical flowers flourish in the summer months.
When rain falls, the fertilizer left in the soil makes its way into the water supply, posing a risk to local wildlife and native plants. Landscape design takes sustainability into account with every project. While those favored tropical plants may be used in one area of the design, they won't be used everywhere. Limiting the use of exotic or non-native plants reduces the impact the landscaping has on the environment.
Though improving your home's curb appeal or resale value is a benefit of a good landscape design, the true benefit lies in the integrity of your landscaping, the way your yard is transformed, and the enjoyment you receive from spending time in the yard.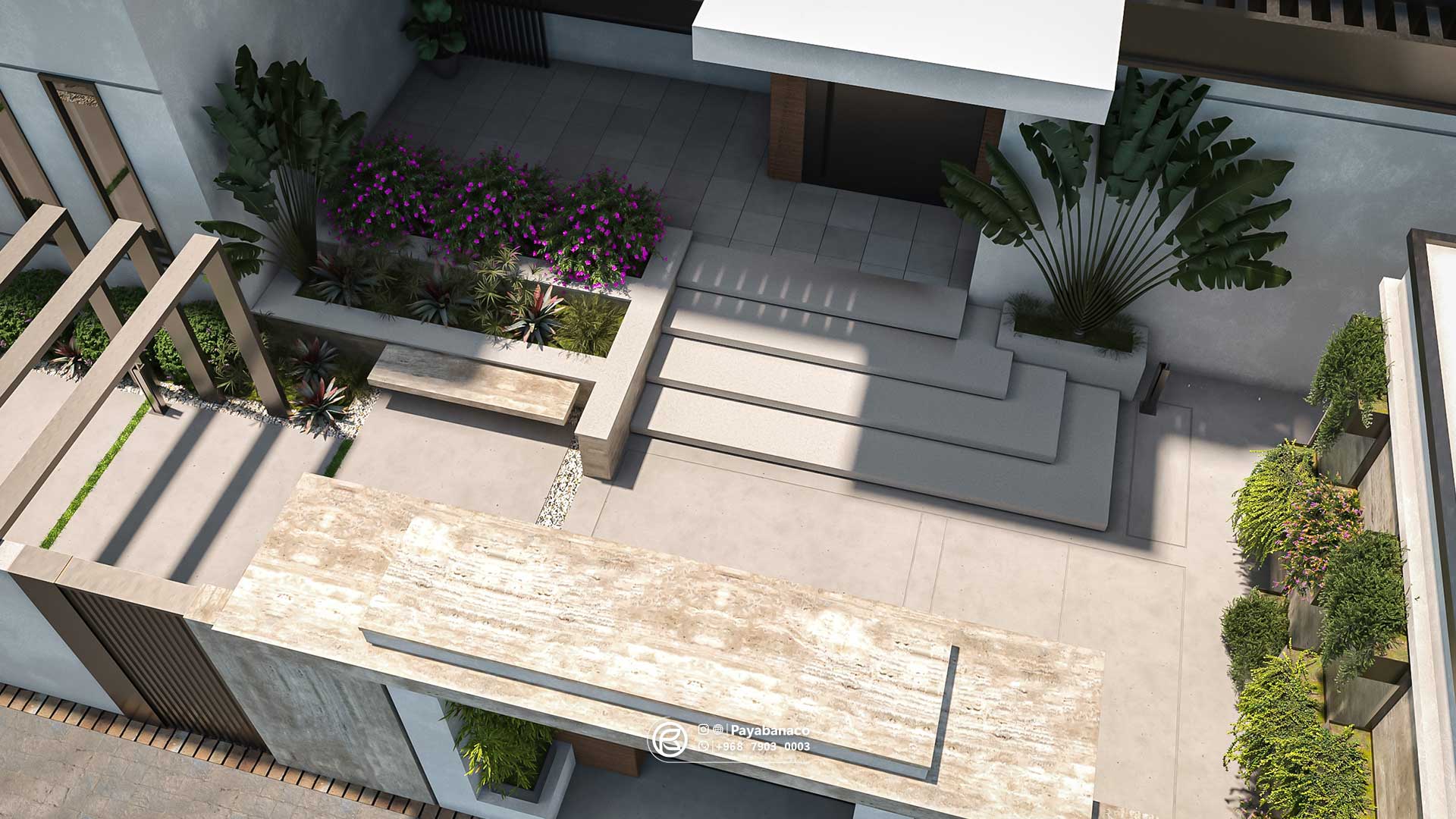 Why does Paya Bana landscape design and construction company fit into your landscape design inquiry?
At Paya Bana landscape design and construction company in Muscat and Dubai, we'll work with you to make your landscaping dreams into reality. No matter how large or small your yard is, we'll make sure your space suits your needs without relying on simple potted plants to create a distinct look.
Our team is hugely experienced in crafting bespoke spaces that perfectly meet our customers' needs and we'll take the time to get to know you and the requirements you have in mind for your outdoor space. Then, we'll put together a landscape design that encapsulates everything you need, before getting to work to transform it into a reality.
Working with an experienced landscape designer is crucial. Here's why Paya Bana landscape design and construction company in Muscat and Dubai could be a perfect fit for your landscape design inquiry: 
You'll be able to see it before you build it.
Designing always includes a detailed proposal. The baseline for this is a comprehensive 2d site plan. Immersive 3d views are also an option. Using our most advanced technology, by our walkthrough models, you'll be able to walk in your landscape before the execution even begins! 
You'll prevent future issues
Interior design is more static because the environment is controlled. This is not the case with landscape design! Since your yard is an outdoor setting, it's important to look at the site as a living, breathing ecosystem. For one, the weather is always unpredictable. And without regular maintenance, a landscape can quickly become overgrown or untidy. Working with one of our experienced, professional landscape designers prevents headaches and always keeps a future vision in mind. 
You'll set the tone for our working relationship
When you pay for design, you're showing us that you're committed. This is an important first step and it allows us the freedom to do our very best work for you. You'll receive timely communication from us for every step of our design process. 
You'll receive a clear budget & accurate timeline
Once we've completed our final designs, you'll have a very clear picture of exactly what you can expect to pay and when. Since our designers all work in-house, we don't need to work with many (if any) subcontractors. We're able to give you a more accurate project schedule, so you can spend less time worrying about when your landscape will be completed. Instead, spend more time dreaming about the finished product, knowing that it's in capable hands. 
You'll get our very best work!
All of our designers hold degrees from accredited colleges. With years of experience under their belts, they're able to ask you the right questions. Combine this with our empathetic design process and you'll have a landscape that is truly yours. 
A professional landscape design experience gets rid of some of the headaches that can come with a major renovation. At Paya Bana, our designers always start with you. By combining our expertise with your dreams, you'll have a creative landscape to call your own.  
Working with sketches and modeling software is different from the real world out there. A designer may go for any imaginary concept while designing and forget about fit-out possibilities or difficulties. We at Paya Bana, Working on our designs as a team of architects, civil engineers and market surveyors, we make sure what we imagine is doable as well as matching local culture, material availabilities and climate. 
Not only we guarantee a perfect design matching all your requirements, but also we guarantee executing the same and complete the half way work.
Some of the landscape projects we have designed and executed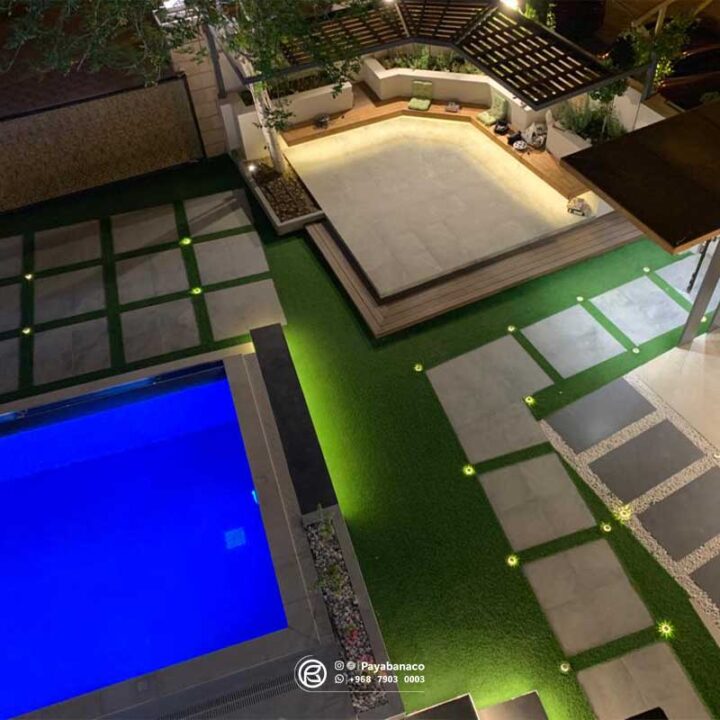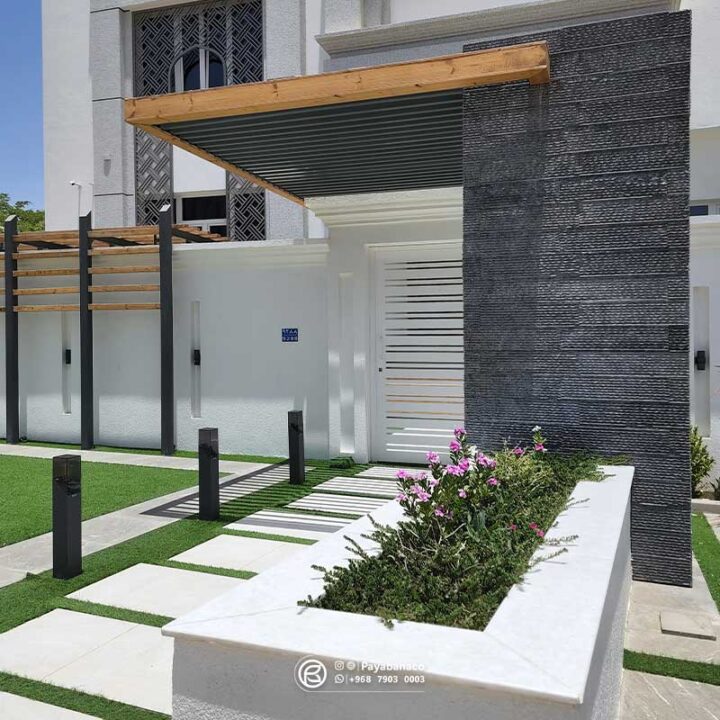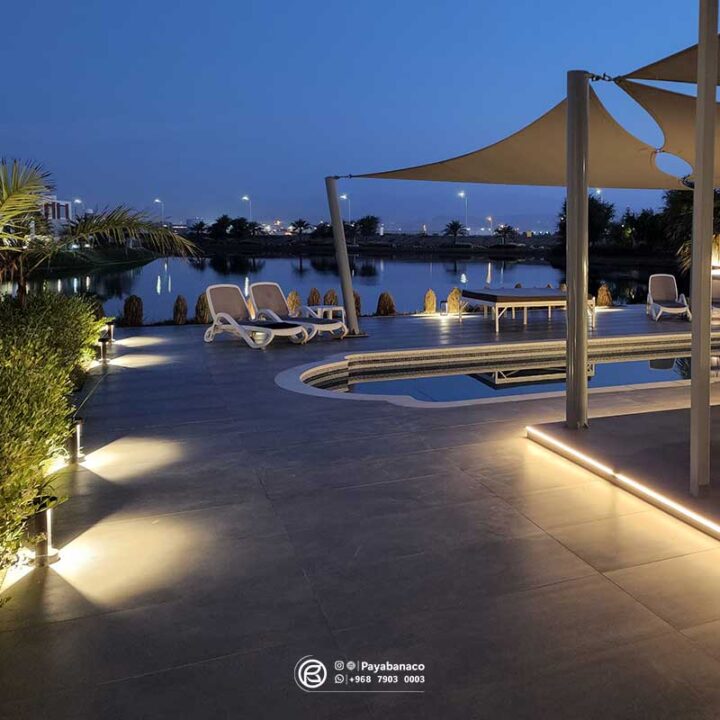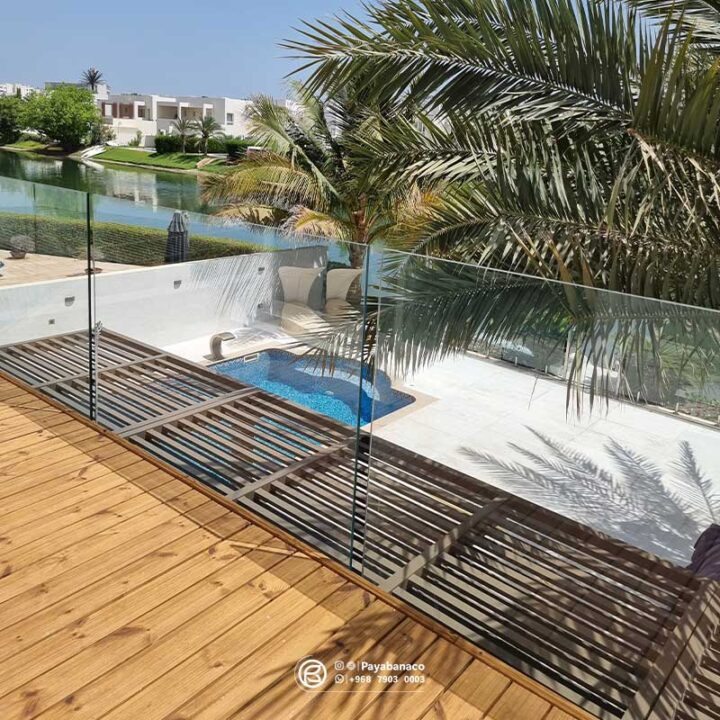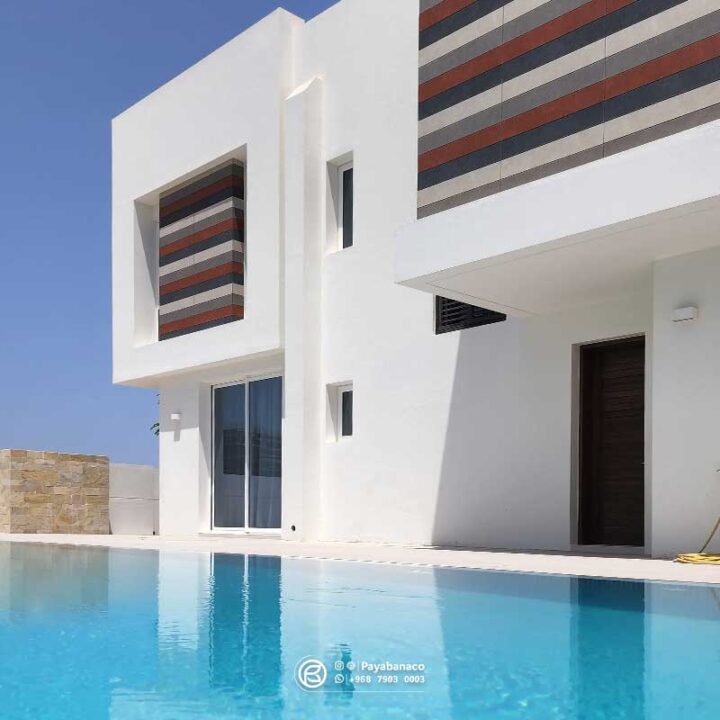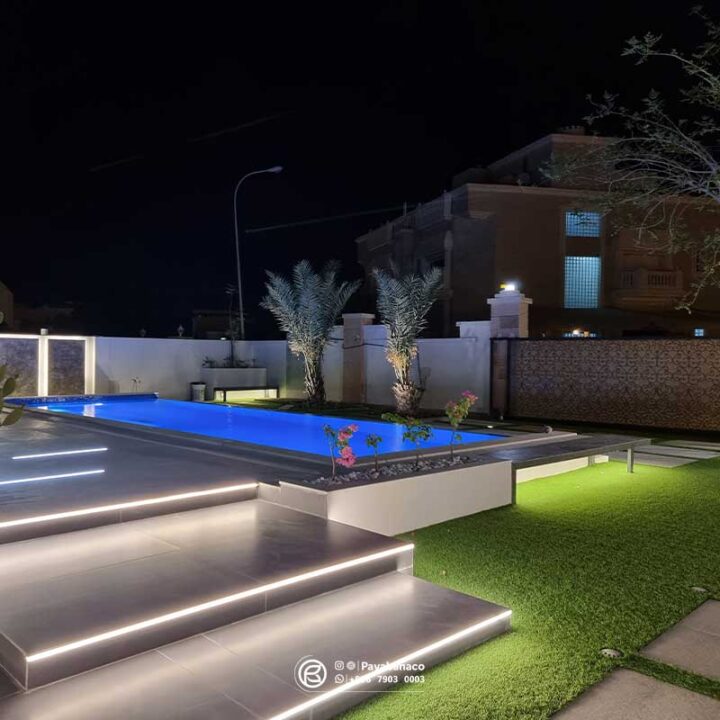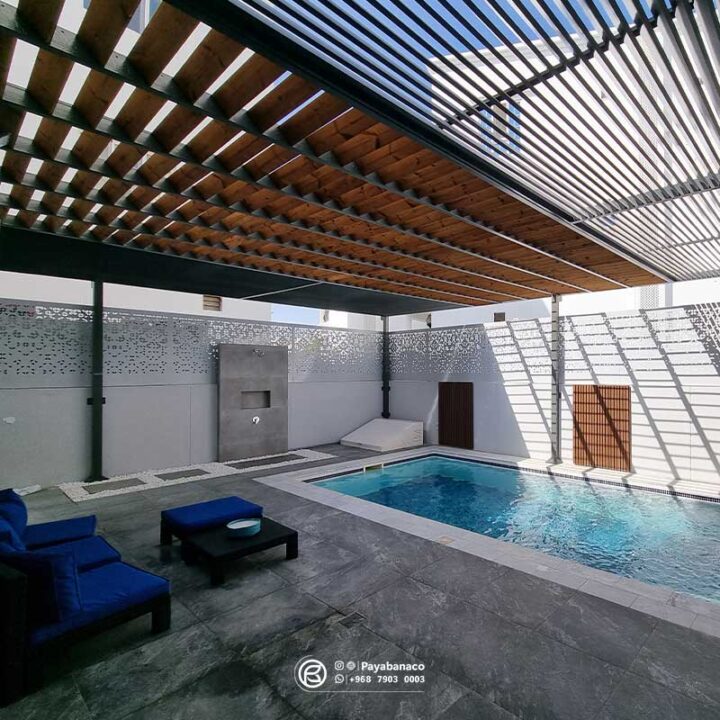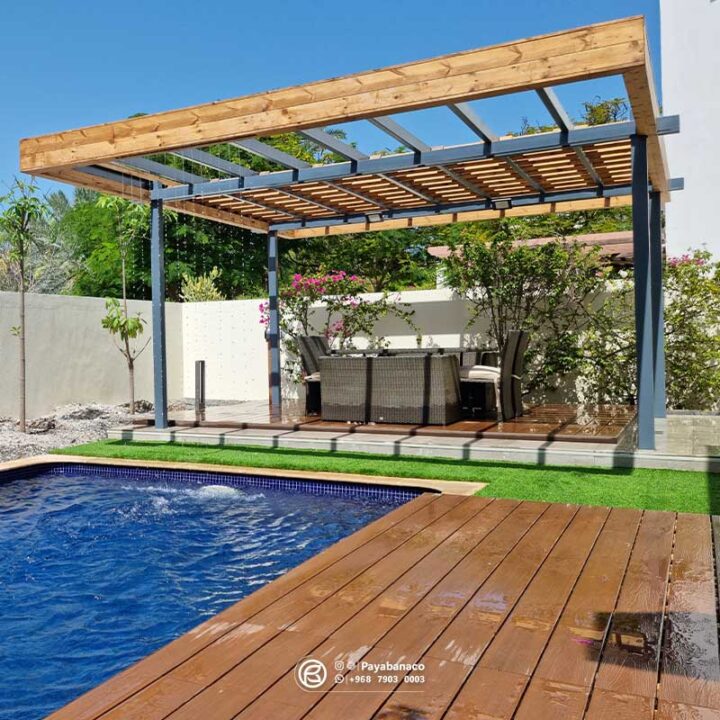 [ testimonials ]
What People Say
"While loving the design you had made, I was doubting you can deliver it to me in actual life. Well here I am enjoying it! well done."
"I absolutely love the design. All my requirements are met and the design looks very creative."
"Thank you guys for the effort. Can't wait for outdoor season to start and start enjoying the beautiful backyard you have delivered."
"I am totally loving the nice curves which is matching the shape of my villa."
"I think we need the out of box ideas you are using in your designs. Keep up the good work and I wish you all the best."
Need to design your landscape?
Need to see more? Click below to check out our portfolio
Click to share to those who need to see this